Hi there!
I didn't have time to make xmas posts 2, 3 and 4... i'm sorry for that, but this week was a very busy one!
I made my driving rules exam ( i know it's not the correct term.. but i really, don't know what's the right one), it's the driving license written exam. and i made it!!! i got approved! now i'm going to make driving lessons, to make the practical exam and then i can finally drive!
I had lot's of homework this weekend.. 2 little magazines to edit.. :/
I really need to begin my xmas presents list.. i need to buy them, and to make some xmas cards, my 2011 calender... oh... it will be a busy busy month! i love Christmas!!:D
here's some lovely inspiration♥
1st i really need to share this Jamie Oliver video! he's making pancakes with daisy and poppy his Daughters! it's so cute!
this simple illustration it sooo winterly cute:)
The photosession of
elsie
and
jeremy
engagement is beautiful and inspiring:) i'm in love!
take a look at her new
wedding blog
, it's very beautiful and full of inspiring and lovely ideas:)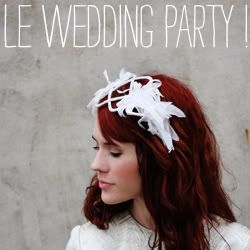 nighty night*
see you tomorrow!
kiss*kiss*